At the 2018 Grammy Awards, a little girl appeared wearing a white outfit and a white-black handbag in harmony with her luxurious aura. Walking alongside the most powerful stars on the planet, facing the attention of countless media, she still shows her special composure.
While listening to the artist's speech, her parents next to her clapped, and the girl immediately signaled "order". Just like that, the two powerful stars of the entertainment industry had to stay silent so the girl could concentrate on listening.
This "powerful" moment caught the media's lens and quickly went viral on social networks.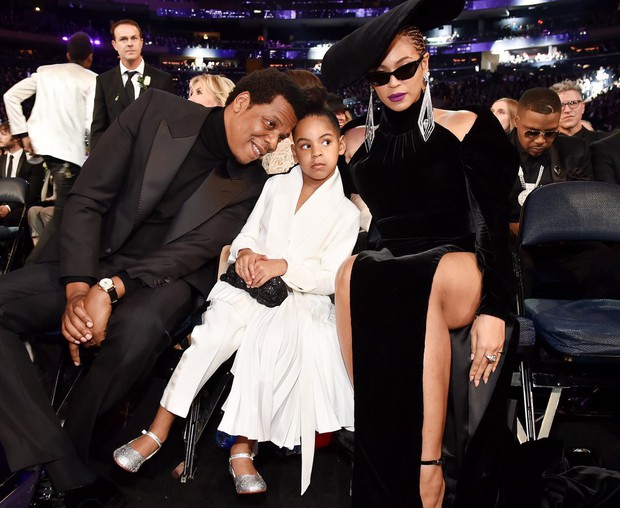 Blue Ivy Carter with her parents at the Grammy Awards.
It is these things that have made Blue Ivy Carter – daughter of superstar couple Beyoncé and Jay-Z, a strong impression in everyone's hearts.
Since she was born, Beyoncé's daughter – little Blue Ivy Carter – has had a life like a child queen, sought after in both the music, fashion and advertising markets.
Right from birth, Blue Ivy has attracted a lot of media attention. That caused her to have a very strong group of bodyguards mobilized right from the moment she was born in New York in 2012. They even stopped people who wanted to visit other patients.
After growing up, Blue Ivy also had 2 full-time nannies. Thanks to that, she was taught French, Swahili and art subjects very early, before the age of starting school. She is also quite picky about eating, so she needs a personal chef who works hard to please her little owner.
Jay-Z's daughter was also taught horseback riding – a sport of rich boys and girls, so she owned a horse of her own. In addition, Blue Ivy also studies at a special school for "rich kids" with tuition from 480 to 675 million VND/school year. The children of many big stars in Hollywood have studied here.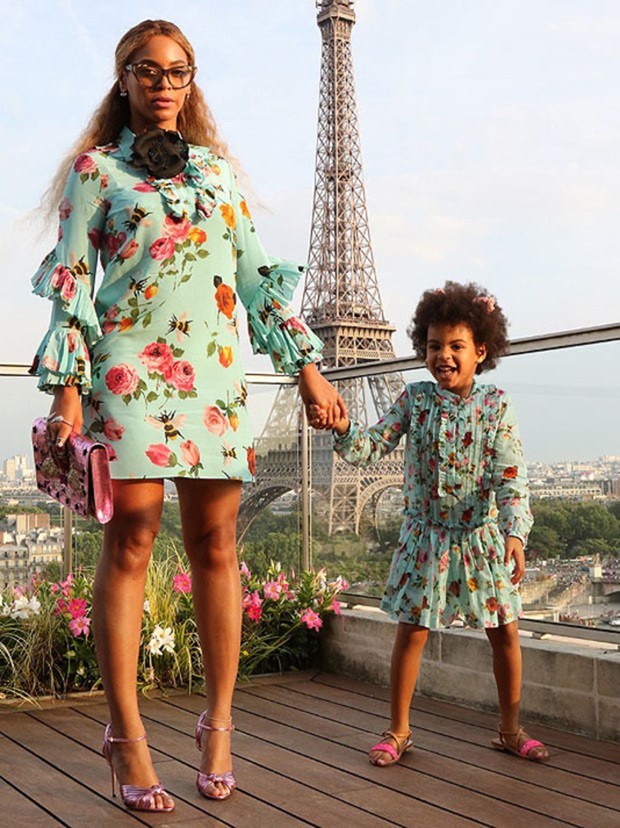 Not only that, she also has a personal stylist to advise her on outfits.
Thanks to the huge wealth of her powerful parents, Blue Ivy also often lives in luxurious super villas. In New York, they own a 7-bedroom house in the Hamptons worth the equivalent of 580 billion VND and a giant 3-story apartment, and rent a villa in Malibu for 9.7 billion VND a month. including 4 swimming pools and bulletproof glass.
In Los Angeles, their family also spent up to 3,000 billion VND to buy a super villa in Bel Air, including 8 bedrooms, 11 bathrooms, and a garage that can accommodate 15 cars. In addition, an island worth VND 5,400 billion in Florida is also owned by the superstar family.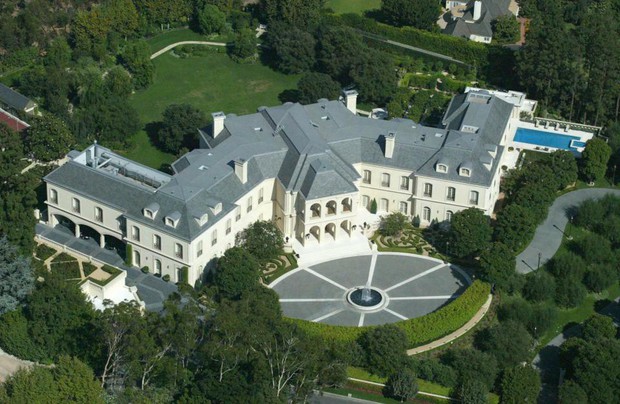 One of the super villas of Beyoncé and her husband.
Beyonce and Jay-Z were considered "visionary" when they applied to copyright Blue Ivy Carter's name right after she was born. This is to avoid the risk of others illegally using the child's name for business purposes.
Indeed, many people have secretly harbored such profit-seeking intentions. On January 11, a designer named Joseph Mbeth registered the name Blue Ivy Carter NYC, and on January 20, another person also wanted to use the name Blue Ivy Carter Glory IV to sell perfume.
Luckily, the US copyright office rejected the two of them's request on the grounds that Blue Ivy is the name of "a famous newborn baby" so it could easily mislead customers.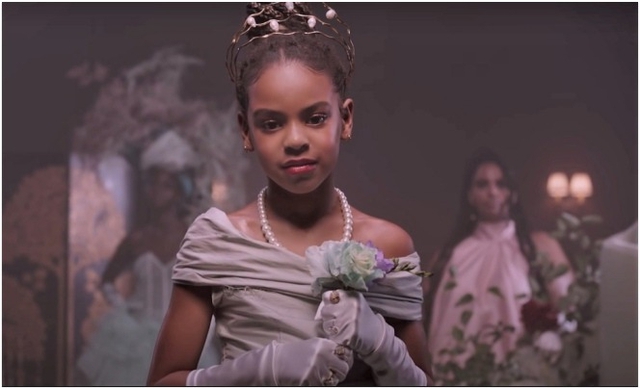 The very name Blue Ivy has become a "golden egg" brand that many people look at, wanting to profit.
The name Blue Ivy is "the goose that lays golden eggs" and her name was recorded in the record not long after she was born. Specifically, the song Glory released by Jay-Z for the little angel has reached the Top 100 Billboard.
The special thing is that the song ends with the girl crying, so Blue Ivy is also included in the list of performers. Thus, the less than a month old girl immediately became the youngest person to appear on this famous chart.
Just a few days after being born, the baby was declared by Time magazine as "the most famous baby in the world". Her popularity immediately decreased over time and grew with her.
Having a father who is a billionaire and a mother who is a millionaire, Blue Ivy in the opinion of many people is a princess who only knows how to enjoy her enormous fortune. However, she herself also owns a fortune that is not inferior, worth up to 500 million USD, according to SCMP.
At only 10 years old, Jay-Z and Beyoncé's daughter is already a bright star sought after by the fashion, music and advertising worlds. Thanks to that, Blue Ivy can earn hundreds of millions of dollars from music royalties as well as her salary.
Starting in 2017, Blue Ivy appeared on her father's album 4:44 and demonstrated her mastery of rapping skills in the song Blue's Freestyle. Jay-Z immediately ordered a custom animated MV to help his daughter's talent spread more.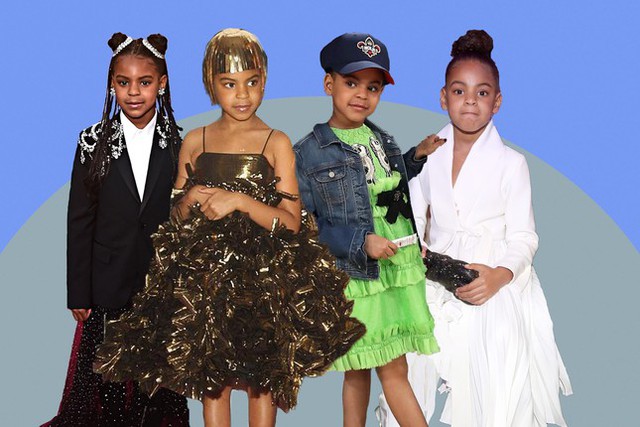 Blue Ivy is an enthusiastic face in many fields, including fashion, music and advertising.
By 2019, Blue Ivy became the second youngest artist after Leah Peasall to win the Grammy Golden Trumpet when she contributed the first and last vocals to Brown Skin Girl. This is a song from the soundtrack album of The Lion King: The Gift and won the important category of Best Music Video.
At the same time, Beyoncé's daughter was also nominated in the Outstanding Artist category.
After that, she took home her first award at the 2020 NAACP Image Awards and her first BET award. According to Hollywood Reporter, Blue Ivy is the youngest winner in BET history.
The far-reaching reputation helps Blue Ivy's song royalties stay at a high level. The Mirror wrote: "Every time Blue Ivy's song is streamed online, copyrighted by iTunes and used for commercial purposes, she will have a permanent source of profit of up to several hundred million dollars before the age of 10." ."
"This means that Jay-Z's daughter is one of the eight richest children in America," this newspaper said.
In addition, contributing to Blue Ivy's assets are generous salaries from acting segments in famous promotional campaigns, from Hair Love stories on audiobook platforms…
Even though their daughter is famous and has the ability to make money at such an early age, Blue Ivy's parents only hope that she will grow up as positively and safely as possible.
Sharing with Mirror, Beyoncé said that she did not expect her daughter to be known too much at this age. "Blue Ivy is very intelligent and aware of changes around her. As a mother myself, I just try to keep my child's world as positive and safe as possible. I learned to listen and love my children more," this singer said.