Supermodel Bella Hadid became the center of attention on the red carpet of the 2021 Cannes Film Festival on July 11 when she wore a seductive black dress. What's special is that she wears a specially designed gold necklace shaped like two lungs that fits her bare chest.
Supermodel Bella Hadid was a guest at the premiere of the movie "Three Floors" at the 2021 Cannes Film Festival. She wore a designer dress and attracted paparazzi with its special design.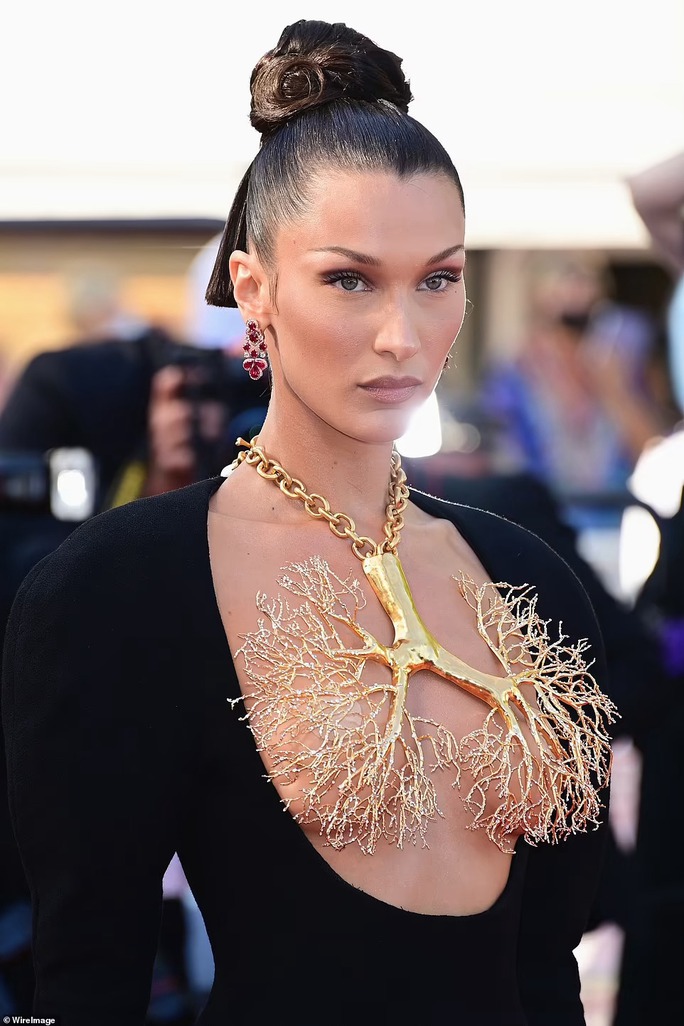 Bella Hadid covered her chest with gold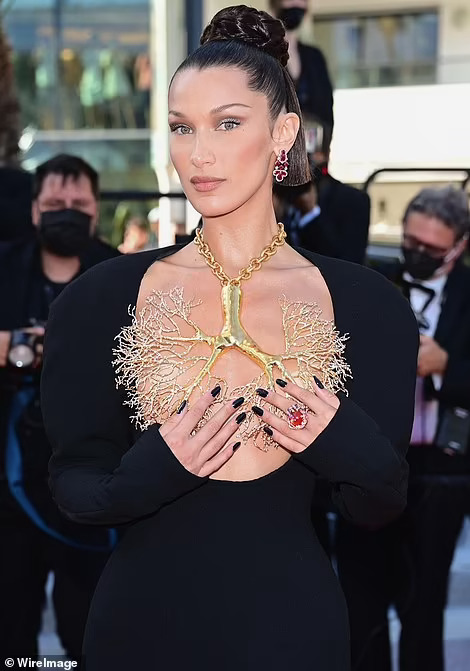 The unique design made her the center of attention on the Cannes 2021 red carpet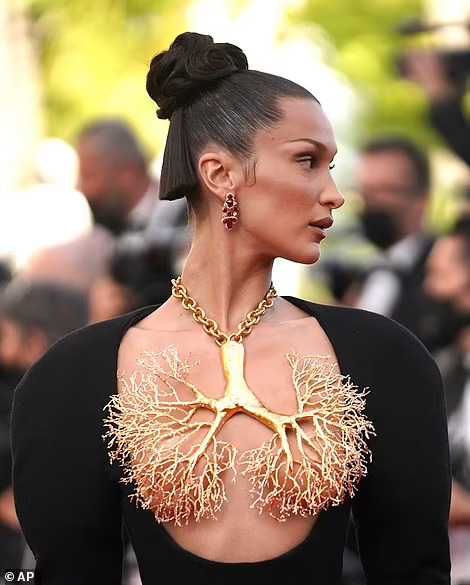 The gold necklace is designed in the shape of two lungs to fit comfortably around the wearer's chest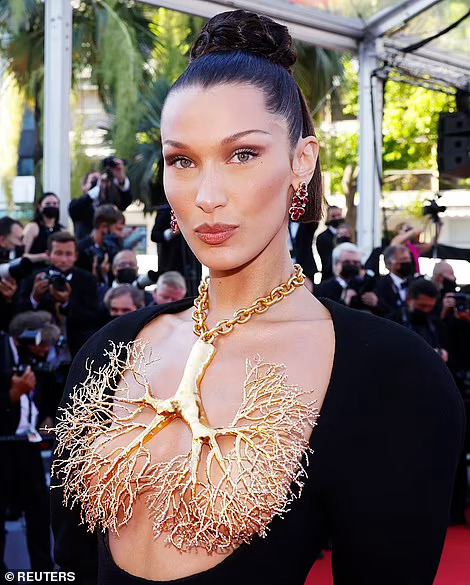 Bella Hadid surpasses other famous beauties and attracts attention
The outfit is so attractive that Bella Hadid overshadows other famous beauties like Kimberley Garner and Taylor Hill.
With a professional performance charisma, Bella Hadid knows how to maximize the appeal of the special outfit she is wearing. The supermodel is considered to step onto the red carpet like a beauty queen, confidently demonstrating every professional step. Occasionally, she uses her hand to cover her chest, but it is not because she is worried about revealing skin, but mainly to create highlight, increase attention.
To match her outfit, Bella Hadid wears moderate makeup and harmonious, non-flashy accessories.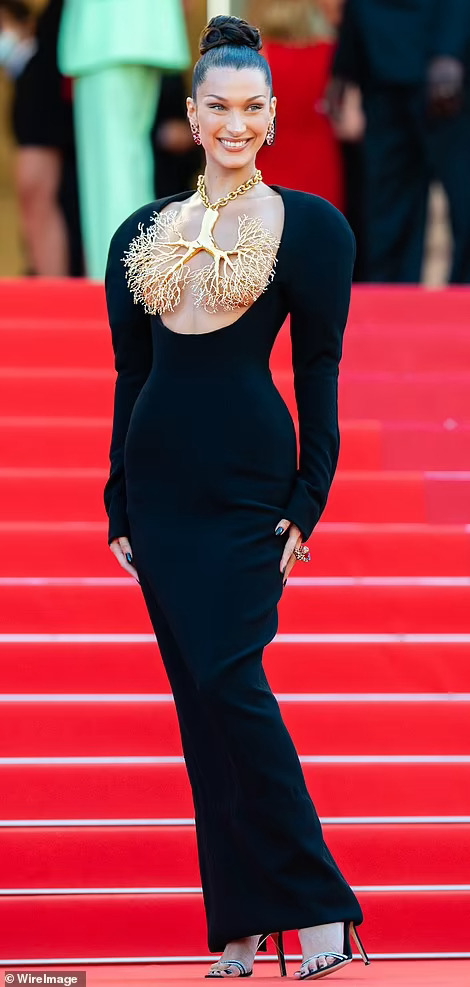 Bella Hadid's charming smile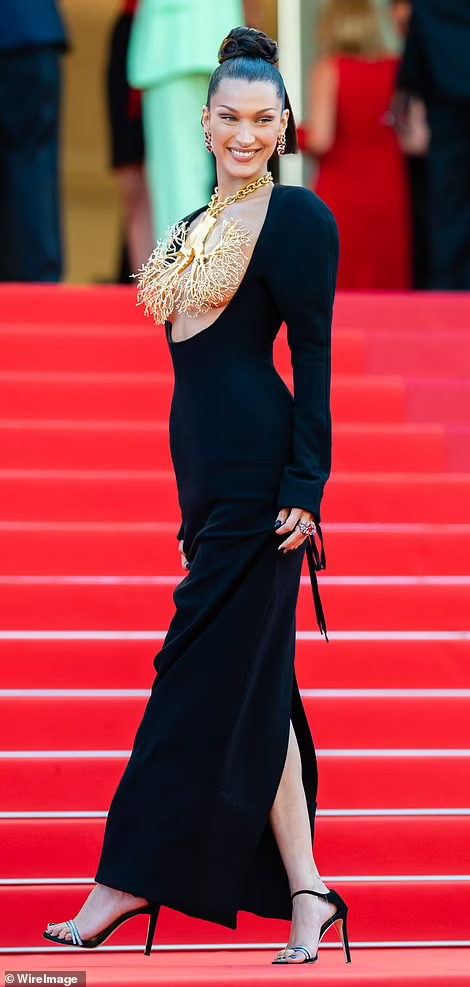 She keeps in shape thanks to diligent exercise
Bella Hadid is an expensive supermodel in the world fashion industry. Her older sister Gigi Hadid is also a famous supermodel. Bella Hadid actively exercises to maintain her attractive figure.