In the newly updated tweet, Lady Gaga announced: "That's right, I'm pregnant with…"
2018 is the year that marked Lady Gaga's big comeback thanks to the movie "A Star Is Born". After the album "Joanne" at the end of 2016 was not very successful, this is the golden time for the female singer to make her mark in music.
Not in vain fans' waiting, Lady Gaga recently secretly teased about her 6th album (#LG6) that will be released in the near future. Accordingly, in recent days, netizens have been spreading rumors that she is pregnant, so Gaga immediately posted a status line responding to this. She officially confirmed that she is "pregnant" but with… new album: "Pregnant? That's right, I'm pregnant with #LG6".

After that, fans continued to discover that the female singer had followed her colleague Rihanna and musician/producer Bloodpop on Instagram. Bloodpop also mentioned #LG6 shortly after on Instagram. This raises suspicions that these will be the two names appearing in this album. If that is true, the Lady Gaga – Rihanna handshake will promise to bring a "blockbuster" to the world music industry.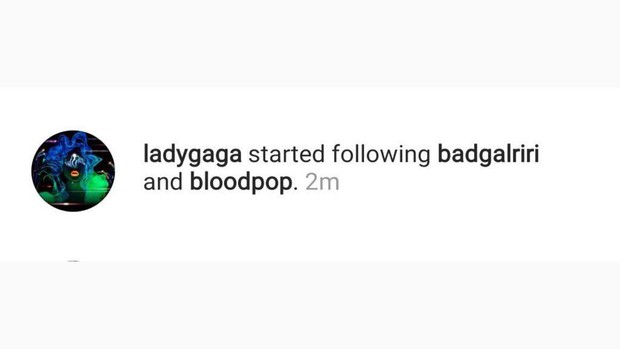 Gaga then pressed follow these two characters.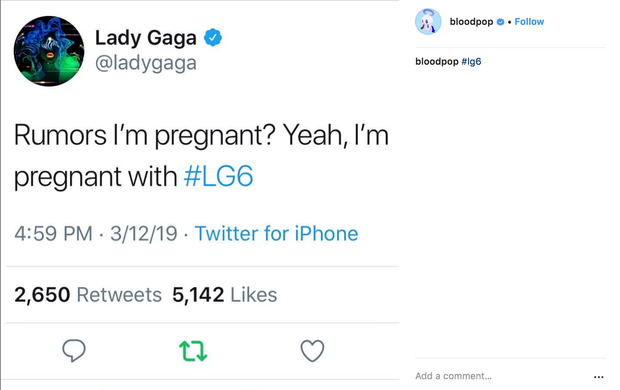 Bloodpop took a screenshot of Lady Gaga's Tweet and uploaded it to his personal page.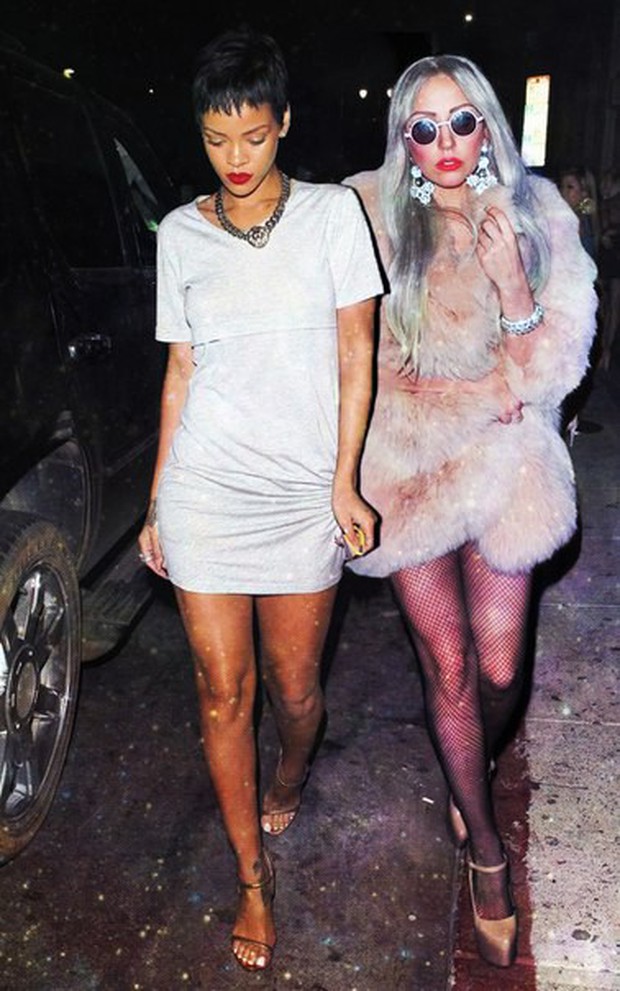 An expected combination of two of the world's top female stars.