Nicki Minaj trolls Cardi B using a photo of Michael Jackson igniting fans on social media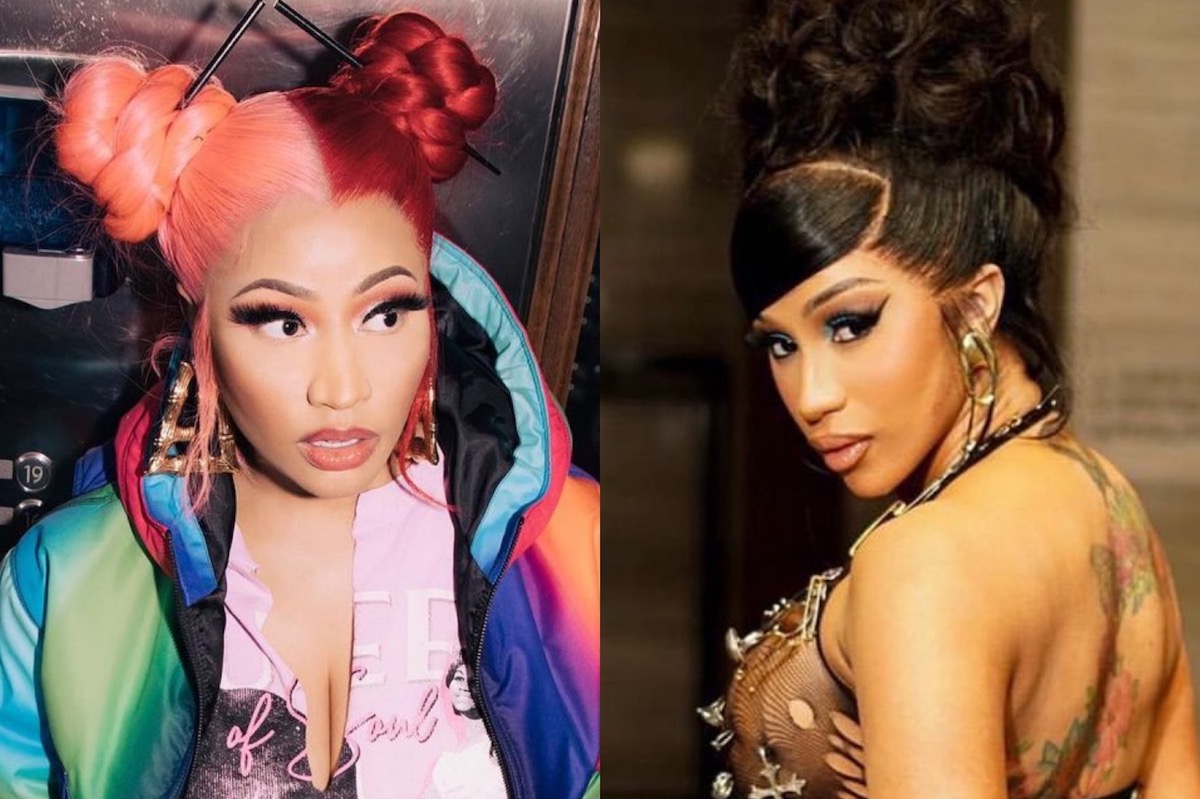 Nicki Minaj, Cardi B
Nicki Minaj was feeling extra petty on Monday following a heated back and forth between her husband, Kenneth Petty, and Cardi B's husband, Offset.
Last week, Kenneth Petty and two of his friends shared a video of themselves on social media claiming that they were looking for Offset in the streets of New York and sending threats to the former Migos rapper. The Atlanta rapper later responded, sharing a video of himself hopping on a private jet.
Cardi B recently shared a story about Offset's tattoo of Michael Jackson on his stomach, where she stated that MJ always looks at her whenever she and her husband have some private time, and it creeps her out.
"I really need y'all to see the Michael Jackson tattoo he got on his stomach," she said. "I don't even wanna take it there. I will take it there, but it's just like, y'all really have to see it. Because every single time I, you know like, it just be looking at me. I swear to God. You gotta see that tattoo. The tattoo really be looking at me like, 'Yeahhhh.'"
Offset has since shared a photo of the infamous tattoo on his stomach.
Nicki Minaj used a photo of Michael Jackson on X, formerly Twitter, to troll Cardi B and Offset on Monday. The photo shows MJ looking down into the camera as someone snaps a photo of him, igniting a flurry of responses from her fans, aka Barbz.
"Nicki is next level petty for this am hollering," one fan wrote while another added, "This got me rolling on the floor this is just petty at its finest lol."
Here you go guys https://t.co/W4QrPJ0Q5m pic.twitter.com/eQOmNnM18M

— OFFSET (@OffsetYRN) September 14, 2023
— Nicki Minaj (@NICKIMINAJ) September 18, 2023
Cardi B has not yet responded to Nicki Minaj trolling her, but knowing the Bronx rapper, you can expect a quick clapback. The two leading female rappers in the game currently have been at odds for several years, with no signs of them making peace any time soon.
Nicki Minaj and Cardi B got into a physical altercation in 2018 at the NY Fashion Week that saw Cardi left with a knot on her forehead. The two have been trading bars in songs over the years and ever so often a bit of social media trolling. Last year, Nicki changed her profile photo to a photo of JT, and Cardi B quickly responded by changing her profile photo to Remy Ma. Bardi and JT got into a social media feud last year, and we know the history of Remy and Nicki.
Nicki Minaj using the Michael Jackson saga to troll Cardi B is only the latest episode in their longstanding beef.