Well, Migos makes a lot more sense now.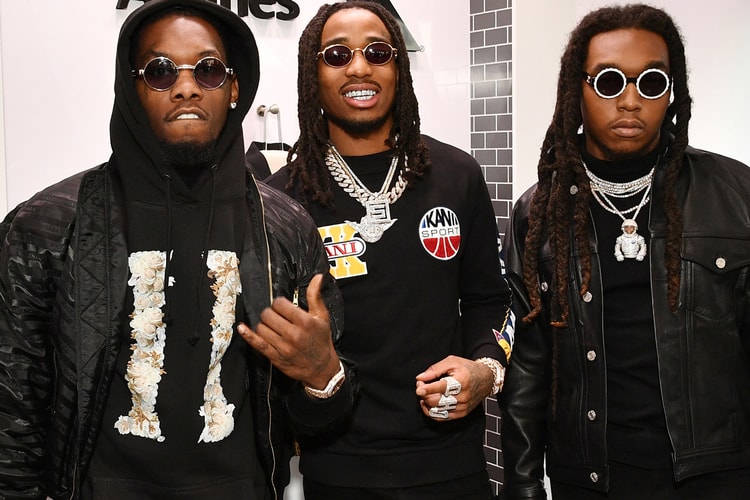 Some fans of the hip-hop trio are reeling after realizing that Migos is most likely short for "amigos," which is Spanish for friends.
The revelation took off after author Roxane Gay asked a question on her Twitter Monday writing, "Wait. Is Migos short for amigos???"
Though not surprising news to everyone, it came as a shock to some fans.
Is migos supposed to be short for the three amigos? Am I stupid?

— Kriscuitz (@Kristiancha) May 15, 2018
Author Saeed Jones responded with the perfect gif for those who hadn't picked up on the name.
— TheFerocity on BlueSky (@theferocity) May 14, 2018
Some people on social media grasped the name from the 1986 comedy "Three Amigos," which stars Steve Martin, Chevy Chase, and Martin Short.
holy shit. The 3 amigos. I need to lie down.

— Lesley Nneka Arimah (@larimah) May 14, 2018
Others got it from the "Saturday Night Live" sketch "Friendos," which featured Donald Glover, Chris Redd, and Kenan Thompson making a play on Migos.
I ONLY realized this after @donaldglover did a parody of them on @nbcsnl called FRIENDOS. True story.

— Softy38 (@Softy38) May 14, 2018
—Christina Samuels (@casamuels) May 14, 2018
Watch and enjoy the sketch below.
As if all of that wasn't clear enough, the group is heading out on tour with Drake, and it's called "Aubrey and The Three Amigos."
But according to a 2013 interview with the group, it isn't exactly clear what the group's name is derived from.
In an interview with Hot 97, the host mentioned the movie "Three Amigos," and asked if that's where the name came from.
Quavo and Takeoff explained that it was "kind of like that [but] it's a coincidence that it happened. We always ran together on the North side, as Migos, as boys…but actually, it's the hub of drugs out there, so everything that comes to Georgia got to touch Gwinnett [County] first, so we just call it Migos."
Well, good on the trio for the very clever and perfect name.