Selena Gomez once opened up about how she had to move on from Justin Bieber, and stated that she was completely over the pop-star; however that wasn't the final end to their relationship.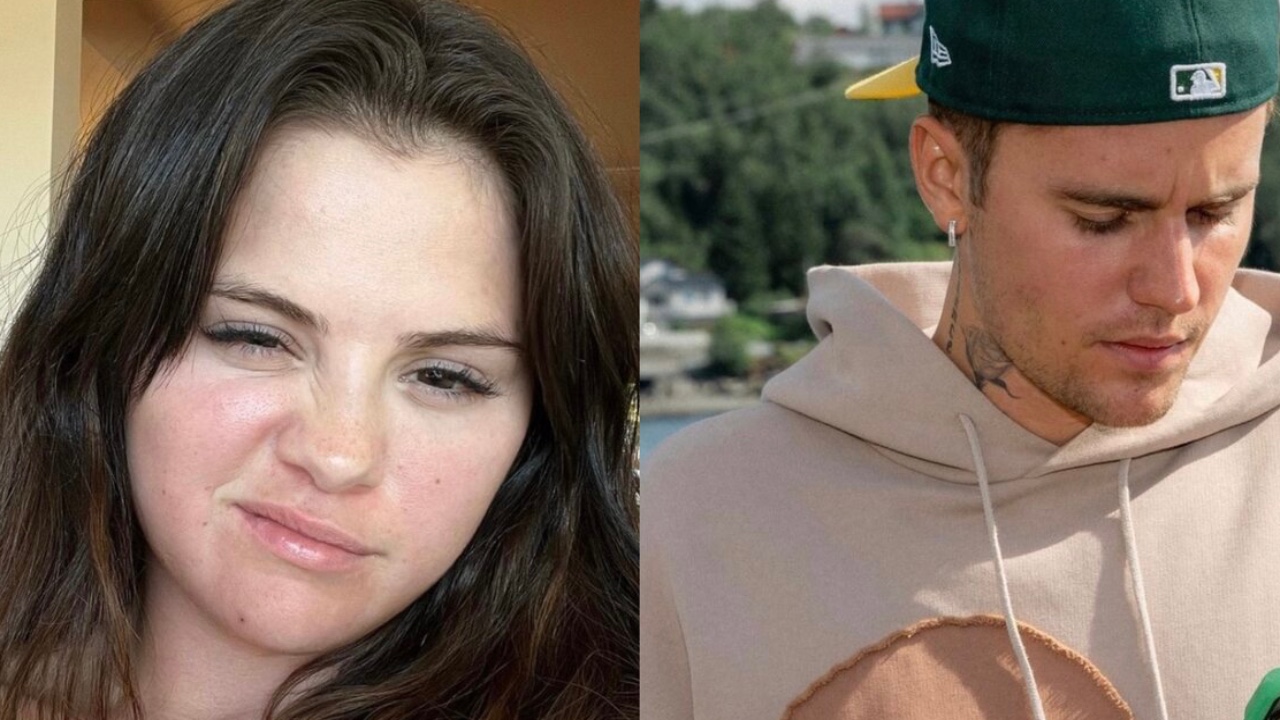 Selena Gomez and Justin Bieber (Instagram)
Selena Gomez opened up about her past relationship and revealed the moment she moved on from Justin Bieber once, back in September 2015. Justin and Selena started dating when they were just 16 and 17 years old, respectively, after meeting as young teens and finding great success in the music business. They dated each other between the years 2010 and 2018. Let's see what Gomez had to say about her situation with Justin.
Selena Gomez on the reason she moved on from Justin Bieber 
To clear all the confusion fans had about the ex-couple, Selena made a statement in the 2015 October issue of Elle magazine which came out on September 22, 2015, that she was done with Bieber. She also pointed out the exact moment she had the realization.
The Calm Down singer recalled waiting to sing The Heart Wants What It Wants, the song she addressed to Bieber for the first time at the American Music Awards in November 2014. "Everybody was talking about the same thing: my relationship," she stated.
Selena added, "I was so exhausted. I said, I want this [performance] to be the last time I have to talk about this. And acknowledge this feeling."
The moment Selena Gomez accepted she HAD TO move on
The Wizards of Waverly Place star accepted that she was kind of devastated. She admitted that was going to be it for her and all she wanted was to move on. After that, she took over the AMA stage, delivered an emotional performance, and opened up in front of 11.6 million viewers making everyone realize just how serious of an artist she really was.
"It was a huge weight lifted off me," Gomez said. She added, "That's why, from this point on, I know I can prove myself, you know. I haven't scratched the surface yet."
However, for a while, the two singers tried to hang out with the same friends and tried to be just friends. Selena later told Elle magazine that she will genuinely forever support Justin Bieber and love him in a way.
"We grew up together. I think people want it to be different. We're too young for that. Nobody was married," she added. The singer continued, "There was no…I respect him. And I think he respects me, in a healthy manner."
The pop star told the publication that finding somebody was not her main focus, she explained that she has dated people. "I've been on a few dates, which is really exciting. But I've never wanted to get into anything serious," she said, and added, "because I kind of did that. I have my guard up. I like to meet people in organic settings. Hanging out with a group of people and meeting through mutual people."
However, when being asked if she would get back with him again, the star didn't have a definitive answer to it.
Cut to the present, Selena was most recently rumored to be dating Zayn Malik, however, on multiple occasions off late, the singer has hinted at her being single. Justin Bieber, on the other hand, is married to model Hailey Bieber for almost 6 years now.